Logitech Z515 Wireless Speaker Review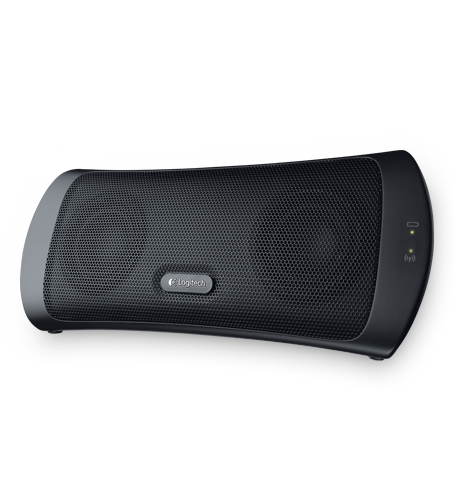 I like my music loud. Like bass throbbing, booty shaking loud. That's why, sometimes when I'm cooking, I put the music on in the living room, where the media center is, really loud. It needs to be that loud because I can't hear its full eardrum shaking, body bouncing rhythms well enough in the kitchen, over the loudness of the fan and the things I have sizzling on the stove. And then my boyfriend comes in and yells at me for not being considerate of the neighbors and listening too loud. Well, with Logitech's Wireless Speaker Z515, that problem will be no more! This little wireless speaker unit is compact but powerful-- you can listen to music up to 50 feet away from your laptop (or iPad/iPhone, which it is also compatible with via Bluetooth!) Except for an occasional warbling of the sound, which can be due to any sort of momentary changes in internet connection or signal strength, the speakers sound great.
Don't get me wrong—this won't replace a proper speaker system for a party (I know, because I tried using a couple of these babies to power the sound coming from gaming consoles during a big work video game party— you could hardly hear them in the din of the large crowd and loud noise.) However, its an excellent speaker for casual listening around the house. It's a little pricey for $100, but to get into the Wireless plus Bluetooth category, $80-100 is generally what you can expect to be throwing down.
Grand pluses are the fact that its wireless and touts 10 hours of battery life (on a rechargeable battery) and has Bluetooth, so it can play from my phone, where I can stream Pandora or some other app I enjoy. It is compact, has a generally cute design, has its own built in kick stand which conveniently covers up a storage space for the USB dongle.
One noticeable minus is definitely the sound distortion that comes through, even if the USB dongle is right next to the speaker.
Overall, this is a good choice for a speaker if you're looking for something versatile, that you can put anywhere in your house, operate from anywhere else, and still connect with a wire if you need it for more conventional uses.